Our Commercial Gate Repair Los Angeles technicians are well trained when it comes to the electric gate Los Angeles and gate repair services. Also, we offer to upgrade existing systems by using the full range of technological advancements. Plus, if you're interested in learning more about electric gate systems or automatic gates, we can take you through your options and advice on the best choice available in Los Angeles and surroundings.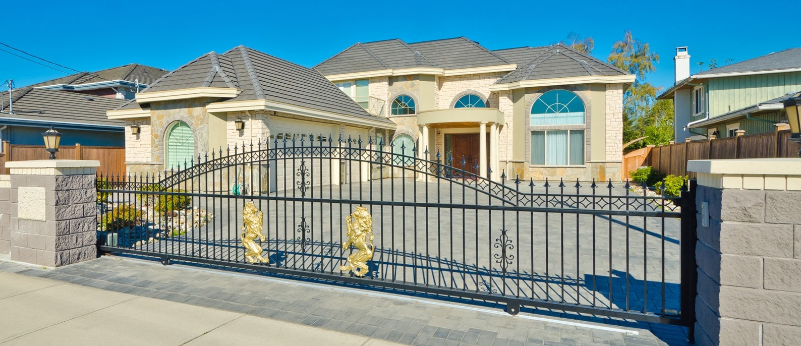 Commercial electric Gate Systems:
At Fix and Go company we install and repair Commercial electric gate systems commercially as well. Also installing or repairing automatic gate operators in commercial applications is such a fundamental competency for commercial electric systems.
Thus, commercial gate security must be reliable and durable to ensure that the security of your property. it's important that the job is done right by an experienced and licensed company. You can rest assured of the quality of work when Fix and Go gate repair is hired.
We have years of experience, Fix and Go repair is the local expert to repair your existing gate problem or install a new gate operator. Fix and Go gate repair can also run the power lines to the gate….Take a look of our website https://www.gatesrepairla.com/ to see what we can offer you, or use our online system to schedule an appointment.
Is the Operator Repairable:
Deciding if a gate opener can be repaired or needs to be replaced is critical to saving money. It's simple and more expensive to replace an operator, so many techs unethically push for replacing the operator when it's actually a good unit in need of a simple repair.
The expert techs at the fix and go repair gate repair can repair most major operator brands. We would much rather help you save money by repairing your existing operator, but if it's unrepairable we'll tell you why, and recommend a replacement with today's latest technology.
Replacement Operator:
If an operator needs to be exchangeable it's important to replace it with a new unit with the right duty cycle and weight capacity for your particular application. At Fix and Go gate repair Los Angeles has years of skills, selecting the right manufacturer and model for hundreds of gate types, sizes, and styles…
Whether it's a swing, rolling, cantilever or barrier gate, Fix and Go repair knows what to recommend for any commercial application. Fix and Go repair gate we have the knowledge, which models to stay away from as well as which models to recommend for long operational life. This is where the experience of Fix and go repair team's hard work pays off with the knowledge to recommend the appropriate operator without spending too much. You can contact our Commercial Gate Repair Los Angeles for emergency basis Call us now at (323) 405-3897