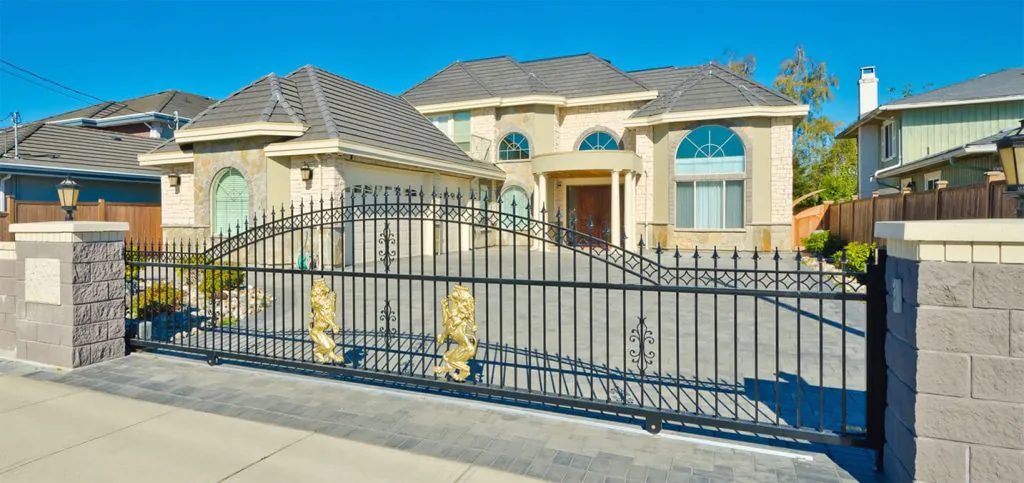 Automatic gates were once a luxury item only seen at the grand gateways of estates and palaces. These times, however, are long past. Due to the increase in violent crime and the ever-increasing use of technology, homes with automated gates are becoming increasingly popular. The installation of this should be handled by a trained expert from gate services.
Here are five things to keep in mind as you shop for an automatic gate system:
One, the need for an electrical source
Power from a standard household outlet must be available in the gate area for the great majority of gate control systems to function. The gate system's related intercom and lighting equipment will also require this energy supply.
Is it better to slide or swing?
Your property's entrance method determines the best gate for your needs. A sliding gate is the best option for driveways that have a steep incline toward the house. This solution takes up much less room than swing gates but still lets people in and out of the driveway from every angle.
Tailor to your taste with gate services
The type of gate you install on your property should reflect your needs and the character of your land. Investing in a sturdy gate is a good idea if you value your personal privacy provided by gate services.
Operations and access control systems
Thinking ahead about what kind of operating system will be required is crucial. Hydraulic systems offer a longer lifespan, greater resilience to wind, and lower noise levels than electrical ones, but they are more expensive to install. If you are not concerned about wind and noise, electromechanical systems are the most cost-effective option to explore.
Precautions and methods for handling emergencies
There is a manual override on each gate services in case there is a power outage or a problem with the system. Inquire with your installer about the necessary steps to take advantage of this function.
Not ever should precautions be disregarded. Users should always check for traffic before opening or closing the gate, while automatic safety mechanisms are available for those who prefer this. When the safety beams pick up on obstacles like cars or people, the gates won't open until everything is safe to proceed.
Our Service Area
Los Angeles, CA |   Long Beach, CA |   Santa Ana, CA |   Anaheim, CA |   Glendale, CA |
Huntington Beach, CA |  Irvine, CA |   Oxnard, CA |   Ontario, CA |   Santa Clarita, CA |
Rancho Cucamonga, CA |   Garden Grove, CA |  Pomona, CA |   Corona, CA |   Torrance, CA |
Santa Monica, CA |   Venice Beach, CA |   Manhattan Beach, CA |  Malibu, CA |   Hermosa Beach, CA |
Laguna Beach, CA |   Redondo Beach, CA |   Newport Beach, CA |   Pasadena, CA |   Carlsbad, CA |
Culver City, CA |   Encinitas, CA |   Beverly Hills, CA |   Burbank, CA |   Inglewood, CA |   Lennox, CA |   Huntington Park, CA |   Westmont, CA |   Walnut Park, CA |   West Athens, CA |   Hawthrome, CA |
East Los Angeles, CA |   South Pasadena, CA |   Bel Air, CA |   Brentwood, CA |   Pacific Palisades, CA |
Marina Del Rey, CA |   El Segundo, CA |   Manhattan Beach, CA |   Rancho Palos Verdes, CA |
Commerce, CA |   Sunland-Tujunga, CA |   San Fernando, CA |   Simi Valley, CA |   Brandeis, CA |
Bell Canyon, CA |   Oak Park, CA |   Agoura Hills, CA |   Westlake Village, CA |   Calabasas, CA |
Twin lakes, CA |   Porter Ranch, CA |   Granada Hills, CA |   Chatsworth, CA |  Northridge, CA |
Canoga Park, CA |   Winnetka, CA |   Reseda, CA |   Woodland Hills, CA |   Tarzana, CA |   Encino, CA